Experienced Milwaukee Business Litigation Attorneys Ready To Serve You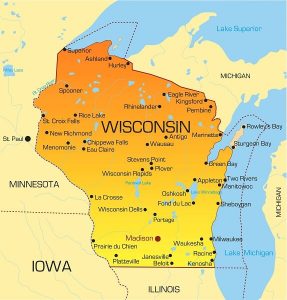 The Milwaukee business litigation attorneys of Kerkman & Dunn have decades of experience representing clients in business litigation in Milwaukee. Our client list includes business owners, local businesses, regional businesses, and Fortune 500 companies.
When your business's most important assets are on the line, you need experience on your side. Companies in Milwaukee and throughout Wisconsin regularly choose Kerkman & Dunn to represent them. Here are just some of the reasons why:
Why Choose Our Lawyers from Kerkman & Dunn for Your Business Dispute?
1. Our Focus.
Kerkman & Dunn is a business litigation law firm in Milwaukee. It's all we do, and we focus on doing it better than anyone else. A substantial portion of our practice is focused in the areas of business law, and companies and law firms around the country regularly turn to us for our litigation expertise.
2. Our Experience.
Combined, our attorneys have over 50 years of legal experience. We regularly represent clients in both state and federal court, and we have extensive experience in business mediation and arbitration, as well. Our experience in business disputes includes representing clients in the following areas:
Antitrust
Consumer Protection
Contract Disputes
Employment Litigation
Fiduciary Litigation
Franchise Agreements and Regulatory Requirements
Insurance Coverage Disputes
Intellectual Property
Securities Fraud
In addition to representing businesses with operations in Milwaukee, we also regularly serve as local counsel for companies throughout Wisconsin and nationwide that need legal representation in the Milwaukee County Circuit Court and the U.S. District Court for the Eastern District of Wisconsin.
3. Our Approach.
With our experienced team and limited focus, we aren't like other law firms. As a result, we take a different approach to the practice of law. We are small enough to provide responsive service, yet we have the experience and resources necessary to handle complex litigation against the biggest companies and law firms in the country. Regardless of what your dispute requires, you can count on Kerkman & Dunn to handle your case efficiently, strategically, and with respect for your bottom line.
4. Our Results.
Thanks to our approach, our results are able to speak for themselves. We have successfully represented clients in complex business disputes throughout the country, and our Milwaukee business litigation lawyer has been responsible for settlements and verdicts valued as high as $110,000,000.
5. Our Free Consultations.
As a business executive or in-house legal counsel, you know that relationships matter. We know that relationships matter, and we don't expect you to hire us based solely on what you read online. We offer free consultations for all business disputes, and we are happy to sit down with you at your convenience to discuss your legal needs.
Contact Kerkman & Dunn to schedule a free consultation
6. Our Flexibility.
We also offer flexible fee arrangements, and we are happy to discuss fee options during your initial consultation. As dictated by the circumstances and our clients' preferences, we are happy to offer flat fees, hourly rates, contingency fees, and modified-contingency arrangements.
7. Our Focus on Your Company's Best Interests.
While we may focus 100 percent of our time on litigation, we understand that, for you, a dispute is a disruption. We are sensitive to the impact that litigation can have on a company's operations and finances, and we will seek to obtain a favorable result in your case as quickly and cost-effectively as possible.
8. Our Reputation.
In litigation, reputation matters. At Kerkman & Dunn, we are well-known for our experience in complex business disputes, and we have built a strong reputation on providing aggressive and effective representation for our clients.
9. Our Ability to Take Action Immediately.
If someone is infringing on your company's intellectual property or a vendor's breach of contract is threatening to harm your relationships with your clients, we can take action immediately to protect you.
10. Our Commitment to Our Clients.
In short, at Kerkman & Dunn, we do what it takes to win. We are passionate about what we do, and we are committed to obtaining favorable results for our clients as efficiently and strategically as possible. To learn more about our unique approach to providing experienced legal representation, contact us today.
Speak with a Milwaukee Business Litigation Attorney at Kerkman & Dunn
If you need litigation counsel in the Milwaukee area but aren't interested in the bureaucracy and sky-high rates of Big Law, we invite you to contact us to speak with one of our Milwaukee business litigation lawyers. For a confidential consultation about your business dispute, call (414) 278-7000 or send us an email now.