Proven Racine Business Litigation Attorneys Ready To Fight For You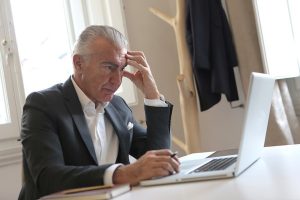 Racine, Wisconsin, situated between Lake Michigan and the Root River, was named "the most affordable place to live in the world" in 2017. Its small size helps it avoid a lot of big-city problems, while its location renders it a convenient "bedroom community" for those who work in Milwaukee. Attractions such as Zoo Beach and the Windpoint Lighthouse make the city interesting to residents and visitors alike.
All of these attributes make Racine an attractive place to do business. Business, of course, has its dark side too – the tendency of initially cooperative relationships to fall into dispute. The stark reality is that every aspect of business involves the law in some way or another. Yet the business law environment is complex and confusing because it includes state, local, and federal statutes and regulations as well as libraries full of court decisions.
How Can a Business Litigation Lawyer Help My Company?
A business litigation lawyer can serve as your ally by providing expert representation and a guiding hand through Racine's notoriously complex court system. Even during out-of-court negotiations, which is where most business disputes are resolved, the threat of litigation is always present. Without an experienced professional on your side, you are likely to find the other side increasingly stubborn and unwilling to compromise.
Don't wait until the last minute – seek legal advice early in the process
When a business dispute reaches the point that litigation is inevitable, either because the other side files a lawsuit against you or because filing a lawsuit is necessary to resolve the dispute in a satisfactory manner, it is critical that you immediately involve a deeply experienced law firm in the process. Without sound legal advice, it is easy to commit an error that could exert a profound negative effect on your case.
Decisiveness is required because your attorneys will need to familiarize themselves with the details of your case. Only after an in-depth understanding of your case will your attorney be ready to determine the best course of action based on legal issues that may be far from obvious. The ancient advice that every battle is won or lost before it is ever fought is never more true than in business litigation.
Business disputes come in many varieties – but the basic principles are the same.
A skilled Racine business litigation attorney can help you gather admissible evidence, interview witnesses, locate expert witnesses, prepare evidentiary exhibits, construct persuasive legal arguments, and respond to the arguments advanced by the opposing party. At Kerkman & Dunn, our lawyers have extensive experience in providing these services during bankruptcy, contract, fraud, real estate, and other disputes.
Too many business litigation lawyers seek the "lawyer's solution" to a dispute rather than the practical business solution that will maximize your company's best interests (and bottom line) in the long run. At Kerkman & Dunn, we know the difference between a lawyer's solution that looks good on paper, and a business solution that will actually work for you.
The Kerkman & Dunn Difference
At Kerkman & Dunn, litigation is what we do, and it is all we do. Our performance has been stellar, and the world has noticed. Kerkman & Dunn has earned the highest possible rating – an AV-rating – from the Martindale Hubbell legal directory, which serves as the legal industry's premier law firm rating service.
Other law firms regularly refer clients to us for litigation because they lack sufficient resources themselves, or because they have conflicts of interest that prevent them from taking these cases. Our Racine business litigation attorney is a feared trial attorney, and our clients range from Fortune 500 companies to small businesses. We understand that time is money, and we will spare no effort to expedite your dispute so that it does not bleed your business dry.
Our Practice Areas
In addition to business litigation, we also perform in the following practice areas:
Small business planning

Business bankruptcy

Unfair competition

Noncompetition agreements

Fraudulent transfers

Assignments & receiverships

Environmental property & law

Related practice areas
Frequently Asked Questions (FAQs)
What are the most common dispute resolutions other than lawsuits?
The most popular types of Alternative Dispute Resolution include the following:
Administrative sanctions (imposed by a government agency);

Arbitration ("rent-a-judge"), if both parties agree to arbitrate either before or after a dispute arises;

Mediation (non-coercive third-party facilitation), if both parties agree; and

Negotiation.
What does "material breach" of a contract mean?
A "material breach" of a contract is a breach so serious that it entitles the other party to quit the contract. In the event of a non-material breach, by contrast, the other party may demand compensation but is not entitled to quit the contract in response. Exactly what constitutes a material breach depends on substantive law, the terms of the contract, and the totality of the circumstances.
Do I have the legal right to prevent my business partner from establishing a competing business?
It is possible to file a lawsuit or seek a restraining order, although success is not guaranteed in every circumstance. You would need to organize your claim around a particular legal concept such as:
Unfair competition;

Patent, trademark or

copyright

infringement; or

Breach of a non-compete clause in the partnership agreement (courts strike down non-compete clauses if they are too restrictive, however).
Can I handle a business lawsuit on my own?
If your business is a corporation, LLC, or other limited liability entity, you are required by law to be represented by a lawyer, since a business entity is a legal fiction that cannot represent itself in court. If you are being sued as an individual, you have the right to represent yourself, although it is usually not a good idea.
Do corporate bylaws play an important role in shareholder disputes?
They often do. Corporate bylaws function a lot like a corporate constitution, which binds the officers and directors of the corporation to follow them. Many, if not most, shareholder disputes turn on an interpretation of bylaws.
We Handle a Wide Variety of Disputes
Litigation doesn't only mean courtroom litigation. We are adept at resolving disputes through litigation, arbitration, mediation, and other dispute resolution methods. Our Racine business litigation lawyer is experienced in antitrust, consumer protection, contract disputes, employment litigation, fiduciary litigation, franchise disputes, insurance coverage disputes, intellectual property disputes, and securities fraud, among other areas of practice.
Contact Kerkman & Dunn Today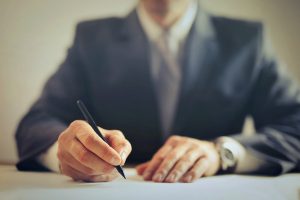 When a business dispute erupts, you are going to need the services of trusted Racine business litigation lawyers who make their living winning business litigation cases for their clients. We stand ready and waiting to discuss your problem with you and to take decisive action. To arrange an initial consultation where we can answer your questions and discuss your options, please contact Kerkman & Dunn today at 800-645-9064.
We serve clients in Mount Pleasant, Browns Lake, Wind Point, and elsewhere in Racine.