The Kerkman & Dunn Difference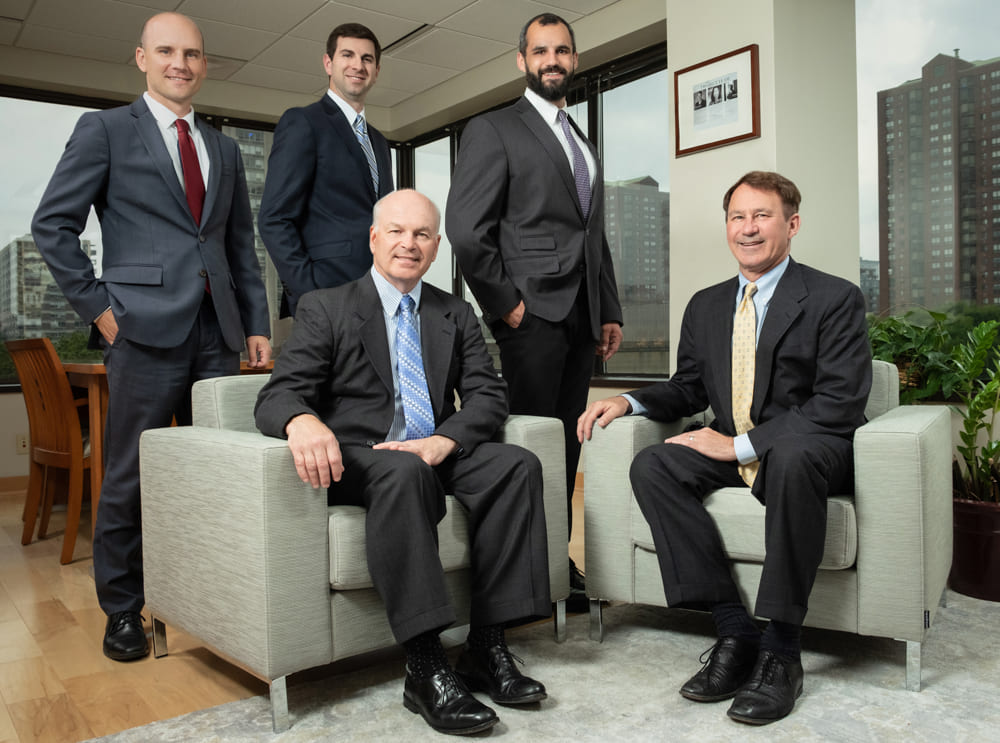 In years past, businesses and individuals throughout Wisconsin looked exclusively to full-service law firms to handle their complex litigation needs. Part of this decision was based upon the perception that only full-service law firms had the resources to handle complex litigation. Clients believed that simply because a law firm handled other aspects of a business, that firm was just as skilled at handling the clients' needs.
Times have changed. Today's client is much more sophisticated. The selection of a law firm is based on the real needs of the case and a bottom-line orientation. This change has served us well. We know the value of a client's business, we have first-hand knowledge of a client's business approach, and we understand the importance of effective, efficient handling of a case.
Kerkman & Dunn's focus is on litigation. Some may refer to us as a boutique law firm, but we see it as a business advantage. Unhampered by bureaucratic attitudes, our size allows us to operate in the type of open, accessible, and fast-moving atmosphere that promotes progressive thinking and a creative approach to meeting the needs of our clients. A funny thing happened along the way: we developed a niche in the market. As a law firm that exclusively employs trial attorneys, we are no longer a marketplace competitor to the "full-service" law firm. In fact, many of our best relationships and strongest referrals come from both the full-service law firms and the non-trial attorneys who know that KD Law will provide their client with the service and expertise the client has come to expect. We have our own stable of clients, ranging from Fortune-500 companies to the local retailer, because we recognize that if you have come to us, you have an immediate, often single issue that needs immediate attention. That is why our innovative approach to the practice of law blends the best of expertise, teamwork, and service.
Our service has spoken for itself. Kerkman & Dunn has earned an AV-rating (highest) as Wisconsin trial attorneys. Kerkman & Dunn has litigated disputes all over the country. Our objective is to be large enough to meet the diverse needs of our clients, yet small enough to stay personally accessible and committed to doing whatever it takes to efficiently solve a legal problem or develop a solution that avoids legal action in the future. We understand that the real world often dictates a certain level of responsiveness and immediacy, which is why clients can rely on us to be approachable, responsive, efficient, and effective.
Kerkman & Dunn attorneys. Big firm talent. Small firm attention.
Please contact us today for further information about how we can help you. Conveniently located on E. Kilbourn Ave. and N. Jefferson St. in downtown Milwaukee, we proudly serve the communities of Pewaukee, Waukesha, Milwaukee, Mequon, Brookfield, and all of Wisconsin in local, national, and international disputes. We take pride in our ability to devise innovative solutions to complex problems in a variety of areas, including:
A Depth of Experience and Top-Quality Legal Service
Founded in 2007 and located in Milwaukee, we are a firm of top-rated attorneys with an excellent track record in the complex fields of business litigation, business bankruptcy and business reorganization.
At Kerkman & Dunn, our team of attorneys offers a depth of experience you would only otherwise find at a large firm. As a small firm, we provide personalized and hands-on attention to each client and are able to avoid conflicts. With our skilled business litigation lawyers, our team has the bandwidth to handle even the most complicated business litigation and bankruptcy issues.
We provide top-quality legal service with the experience, education and contacts needed to successfully meet your business's goals and objectives. Other firms routinely refer clients to us, trusting that we are prepared to successfully handle matters for their clients that they cannot handle because they lack the resources or knowledge to do so, or because they have conflicts of interest they cannot avoid.
We are focused on your business's specific goals, and our representation centers around the advancement of those objectives. From Chapter 11 bankruptcy and debt relief to contract disputes, your legal concern does not have to derail the growth of the business. Rather than focusing on winning cases to polish our own record, our firm is committed to leveraging the legal issues at hand to grow your business and accomplish your goals.
We are efficient, streamlining the legal process for you. Timing is crucial in business and bankruptcy matters, and we are committed to moving your case through to a successful outcome so that your business can continue to grow and advance.
To arrange an initial consultation,
please contact us at
We are a debt relief agency. We help people file for bankruptcy relief under the Bankruptcy Code.
Contact our top-rated legal team