Proven Waukesha Business Litigation Attorneys Ready To Serve You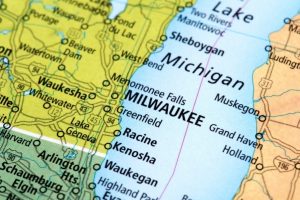 At Kerkman & Dunn, we are litigators first and foremost. As a civil litigation boutique, we are large enough to handle complex commercial matters and small enough to provide the personal attentiveness our clients desire. If you are seeking representation for a business dispute in Waukesha, our Waukesha business litigation lawyer can use our focus, knowledge, and experience to help you obtain the best possible outcome.
Businesses of all sizes and lawyers across the country rely on us for our negotiation savvy and litigation expertise. When you work with us, we will handle your case professionally and efficiently, and with a focus on protecting your company's bottom line.
Why Choose Us?
1. Big Firm Talent
When you work with Kerkman & Dunn, you get big firm talent for a fraction of the cost. Our lawyers are graduates of some of the best colleges and law schools in the country, have national trial experience, and have spent decades honing their skills in commercial litigation.
2. Small Firm Attention
We pride ourselves on providing attentive representation tailored to each client's individual needs. At Kerkman & Dunn, each case gets the personal attention it deserves, and we strive for prompt, cost-effective resolutions that minimize the impact on our clients' bottom lines.
3. Deep Experience in Commercial Litigation
Each of our attorneys has over a decade of trial experience, and together we have more than 80 years of experience successfully helping our clients resolve business, and commercial disputes. We regularly handle commercial litigation matters involving antitrust, breach of contract, business disputes, shareholder lawsuits.
4. An Exclusive Group of Trial Attorneys
At Kerkman & Dunn, we are an exclusive group of trial attorneys. As a litigation-only firm, we are devoted to fine-tuning our strategies and crafting novel arguments to obtain the best results for our clients. We have significant experience in trial and appellate proceedings at the state and federal levels, and we are skilled and creative negotiators.
5. Skill Keeping Cases Out of the Courtroom
While we prepare each case for trial, we always remain attuned to identifying potential opportunities for settlement. When we can find enough common ground, we are often able to negotiate for fair, efficient settlements that meet our clients' goals while avoiding the expense and resource drain of full-blow litigation. Throughout your case, we will work closely with you to discuss options and strategize for an efficient and cost-effective resolution.
6. An Established Reputation as Effective, Common-Sense Litigators
Thanks to our lawyers' substantial experience at the settlement table and in the courtroom, Kerkman & Dunn has developed a national reputation as a team of effective, common-sense litigators. Our name commands respect from opposing counsel in Wisconsin and nationwide, and we are known for getting results for our clients.
7. A Boutique Law Firm Serving the Needs of Sophisticated Clients
As a boutique law firm, we are large enough to effectively handle complex commercial litigation matters yet small enough to do so with the efficiency and responsiveness that sophisticated clients demand. Thanks to our size and our attorneys' extensive experience, we are able to operate in an open, accessible, and fast-moving atmosphere where our clients' interests are our top priority.
8. Dedication to Client Service
We are dedicated to client service. We appreciate the opportunity to serve our clients, and we understand that our clients want practical, real-world solutions tailored to their individual objectives. By working closely with our clients, we are able to pursue strategies that both anticipate legal hurdles and maintain a laser focus on achieving their desired outcomes as cost-effectively as possible.
9. Experience Representing Businesses of All Sizes
Our firm's size and our approach to litigation allow us to effectively represent businesses of all sizes in commercial disputes in the Waukesha area. Our clients range from mom-and-pop outfits to international Fortune 500 companies, and other lawyers regularly call on us to serve as local counsel to help meet their clients' needs.
10. We Stay True to Our Fundamental Objective
In all cases, we have one fundamental objective: to provide outstanding legal advice in a timely, cost-effective manner. We are dedicated to serving the best interests of our clients, and we are passionate about using our skills and knowledge to help our clients achieve their desired outcomes. If you have a commercial dispute in the Waukesha area, our Waukesha business litigation attorney is ready to put our dedication, passion, and experience to work for you.
Speak with an Experienced Waukesha Business Litigation Lawyer
Kerkman & Dunn provides experienced legal representation for commercial disputes throughout the Waukesha area. To discuss your case with our experienced Waukesha business litigation attorney, call our law offices at (414) 278-7000 or send us an email today.