Recent news that the Federal Trade Commission (FTC) has proposed a ban on noncompete agreements in both private and public employment situations has sent shockwaves through the business community.
On the one hand, increasing the competitiveness of the marketplace tends to drive innovation and inspire solid companies to employ even smarter business tactics. On the other hand, the intellectual property rights of companies could be seriously compromised by workers who are empowered to work for competitors or start their own enterprises immediately on the heels of ending their employment situation with a (now) competing business.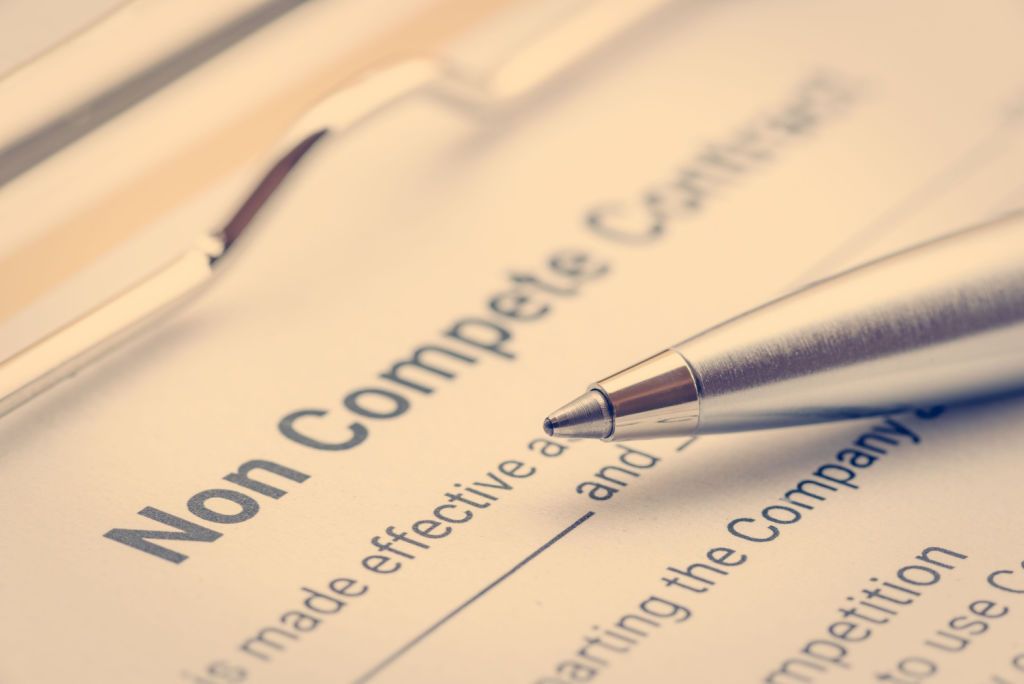 As the FTC mulls its proposed ban on noncompete agreements, it is important for companies to be proactive in protecting their intellectual property interests. In the event that a nationwide ban is passed, it will be critical for companies to have supplemental protection in place so that their interests aren't compromised if and when employees are free to start competing enterprises or work for competitors immediately after handing in their notice or being sent packing.
Why Noncompete Agreements Are Favored by Many Companies
Unlike copyrights, trademarks, and patents, there is no government-issued protection for company trade secrets. As a result, businesses draw up nondisclosure and noncompete agreements to better ensure that their trade secrets remain private and that competing companies aren't easily able to poach their "edge" in the marketplace. While nondisclosure agreements may be required for workers, vendors, contractors, etc., noncompete agreements concern employees only.
Noncompetition agreements are favored legal resources because they tend to mitigate the risk that companies will need to sue their former employees for behaving in ways that could be considered violations of a company's intellectual property rights and business interests after terminating their relationship with their former employer. As business litigation is often a costly undertaking, mitigating this risk is a reasonable goal.
What Happens Now?
The FTC has argued that noncompete agreements serve as an "unfair method of competition and therefore violate Section 5 of the Federal Trade Commission Act." Yet, the Commission cannot pass a ban until certain protocols have been observed. At present, the FTC is seeking public feedback on the proposed ban until April 19, 2023. Based upon the responses it receives and its own additional analysis, the FTC may pass its proposed ban, retract the proposal, or issue a revised final rule.
In anticipation of a ban – or any FTC action that would compromise the ability of companies to effectively protect their interests when employees leave for competing employment or to start new enterprises – businesses should strongly consider strengthening their existing legal protection strategies. If noncompetes are all that stand between a company and true vulnerability, it is time to adopt a more robust approach to safeguarding business interests.
Connect with a Reputable Milwaukee Business Litigation Lawyer for Personalized Guidance
If you are understandably concerned about the ways in which an FTC ban on noncompete agreements could affect your company's business interests, schedule a risk-free, confidential legal consultation with the experienced Milwaukee, WI business litigation attorneys at Kerkman & Dunn today. You can reach out conveniently via our firm's webpage or you can give us a call at (414) 775-3485.
Being proactive now could mitigate your company's risk of needing to engage in litigation down the road. As a result, your efforts pre-ban could save you time, money, and resources if a ban ultimately goes into effect. And even if the proposed ban is shelved, investing in your company's legal protections now could result in significant benefits for its reputation, operational sustainability, and integrity down the line. We look forward to assisting you in achieving these goals.