Proven Madison Business Litigation Attorneys Ready To Help Your Business
Madison, Wisconsin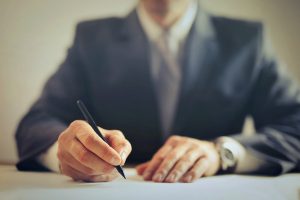 , capital of the state of Wisconsin, is the second-largest city in the state. Although, strictly speaking, it is not a "college town," the presence of the University of Wisconsin-Madison has exerted a major influence on civic life. Major tourist attractions include Olbrich Botanical Gardens and the Henry Vilas Zoo.
Madison's booming tech industry, one of the world's most vibrant, has sparked a great deal of local business investment in recent years. Along with this investment, however, have come the inevitable disputes. If your business is involved in a legal dispute or anticipates one, don't allow yourself to be overwhelmed by the seeming complexity of it all.
Let a top-tier business litigation law firm such as Kerkman & Dunn can help your business in myriad ways.
Determine Whether You Even Need Litigation
Sometimes you don't have any choice, such as when someone files a lawsuit against you. Other times you have a variety of options at your disposal, including Alternative Dispute Resolution (ADR) measures as well as negotiation. Litigation is not always the best option because it is time-consuming, distracting, and can ruin valuable business relationships.
There is a difference between the business solution to a dispute and the attorney's solution. At Kerkman & Dunn, we prefer the business solution. Our Madison business litigation lawyers can help you determine whether you need litigation using a clear cost/benefit analysis. Ultimately, however, it will be up to you to decide which option will benefit your company the most.
Prevent Disputes from Arising in the First Place
You may be able to head off problems before they arise so that no dispute takes place or any dispute is quickly resolved without resorting to litigation. In a complex business/legal environment, there are likely to be potential pitfalls that you do not see or that you don't know about, simply because the interface between business risks and legal risks complicates both endeavors.
Guide You Through the Complex Business Litigation Maze
Business litigation can get incredibly complex, and that complexity impacts decision-making in a big way. We can simplify complex issues for you without sacrificing accuracy so that you will be in a position to make the best possible decisions concerning the conduct of your case.
The Wisconsin court system is like the legal system anywhere else – it is operated by fallible, biased human beings. As a consequence, the legal system is not always rational or fair. If you become involved in a dispute, you are going to need a skilled Madison business litigation lawyer who knows the ins and outs of the system as well as someone who is personally familiar with the players involved (judges, opposing lawyers, etc.).
Allow You to Concentrate on Running Your Business
Many promising businesses have been brought to their knees due to the distractions imposed by frequent litigation. At Kerkman & Dunn, we will handle the most complex and time-consuming elements of litigation ourselves, in the most efficient possible manner. Our proven Madison business litigation attorneys will present you with concise explanations and options so that you can spend as much time as possible on your business without getting sidetracked by legal matters.
Why Choose Kerkman & Dunn?
Kerkman & Dunn could be described as a boutique litigation law firm because all of our lawyers are accomplished trial attorneys with fearsome records. Due to our success in court, Kerkman & Dunn has earned the AV Preeminent rating, the highest possible rating, from the Martindale Hubbell legal directory, the world's most prestigious law firm rating organization.
Many of our clients, which range from Fortune 500 companies to small businesses, are referred to us by large, full-service law firms, for two reasons: (i) our stellar reputation for winning at trial and (ii) our reputation for expediting disputes so that litigation does not bleed our clients dry. Our track records include a history of winning the following types of disputes, among others:
Local Counsel Representation
Business and Commercial Litigation
Contact Business Litigation Legal Team at Kerkman & Dunn Today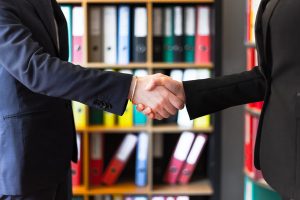 A business dispute can erupt with the sudden devastation of a volcano, and when it does, you need to respond quickly. In particular, you are going to need a law firm with some teeth, because a law firm that is experienced in negotiation but has no proven track record of success in court is not likely to persuade the opposing party of the merits of your position.
Contact the trusted Madison business litigation attorney at Kerkman & Dunn today at (800) 645-9064 to schedule an initial consultation where we can answer your questions and explore your options. We serve clients in Wexford, Capitol, Indian Springs, Dunn's Marsh, and elsewhere in Madison.