Dedicated Milwaukee Construction Litigation Attorneys Ready To Help You
Serving the Areas of 
Milwaukee, Madison, Green Bay, Wausau, Waukesha, Racine, Kenosha, and Janesville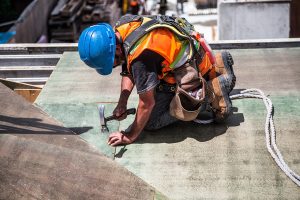 Construction defect disputes typically involve enormous financial losses and the parties' rights are determined within a limited time frame. Construction litigation is often complicated and expert-driven. At Kerkman & Dunn, our lawyers consult engineers, architects, surveyors, materials experts, and other experts in cases involving construction defects. We review blueprints, inspection records, and permits to determine if code violations occurred. In cases involving water intrusion, we determine whether proper construction techniques were used.
Given the complicated nature of construction litigation cases, it is important to begin the process of investigation and analysis as early as possible. Call our attorneys today.
Construction Defects, Faulty Materials, and Litigation
The Milwaukee construction litigation lawyer at Kerkman & Dunn has represented clients in construction legal matters involving the following:
Water intrusion
Allegations of faulty construction
Allegations involving faulty, substandard materials
Defective foundations
Erosion due to improper grading
Contractor contracts
Departure from blueprints
Insurance coverage
To schedule an appointment to discuss your case and the legal options available, contact our Milwaukee construction litigation attorney at Kerkman & Dunn today.